Revenge of the Bird King. And it has variant covers, even.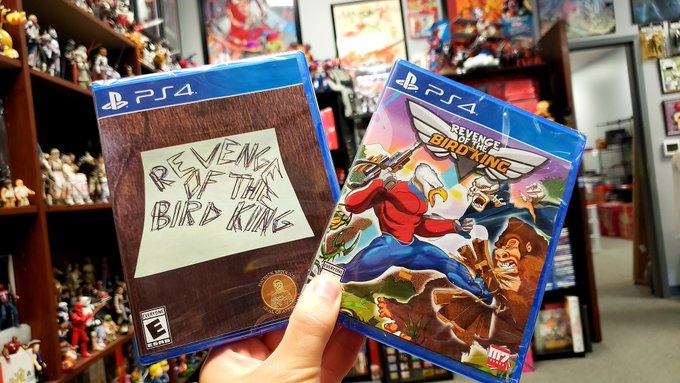 Apparently an LRG employee named Joe Modzeleski (superNESjoe) got them produced for some kind of promotional event that eventually got cancelled. It even has an exclusive trophy list and platinum. But it WILL NOT be sold through LRG, nor distributed to the public. He hasn't decided what he plans to do with them yet. He's given some away to industry pals, but that's it thus far.
Source:
https://twitter.com/LimitedRunJosh/stat ... 3748615168
Oh, it looks like he's doing a giveaway. Hurry if you want to enter because the contest ends sometime on October 7:
https://twitter.com/superNESjoe/status/ ... 8530786304
I wonder if Soera will be able to hunt this bad boy down!